"Meeting point for adventure seekers"
Few places in the world have landscapes as beautiful as those found in Huayhuash. This is the reason why it is considered, in the international community, as one of the ten most spectacular trails in the world.
The average altitude of the walk is between 4,000 to 5,050 meters, making it a healthy challenge for all those who love this sporting activity.
The Cordillera Huayhuash is probably the most impressive trek in the Peruvian Andes. Six of its peaks are above 6,000 meters and another fifteen reach 5,400 meters. Huayhuash is the second highest tropical mountain range in the world behind the Cordillera Blanca. It has a variety of ecosystems and great potential as a travel destination, thanks to its incomparable and panoramic views.
Many lagoons, rivers, deep valleys and snow-capped mountains of incredible beauty intersect while walking through these lands of rich and diverse wildlife.
Given the breadth and natural beauty that stands out in this mountain range, we offer walks according to your time, ranging from 4, 8, 10, 12, 14 and more days.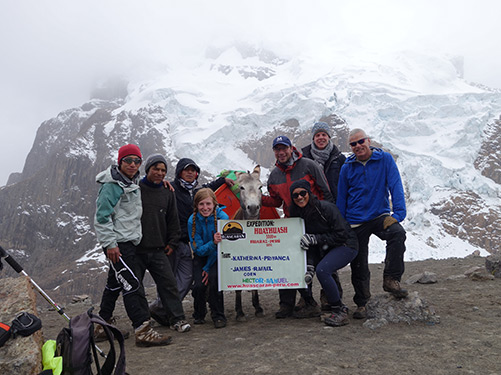 Around Huayhuash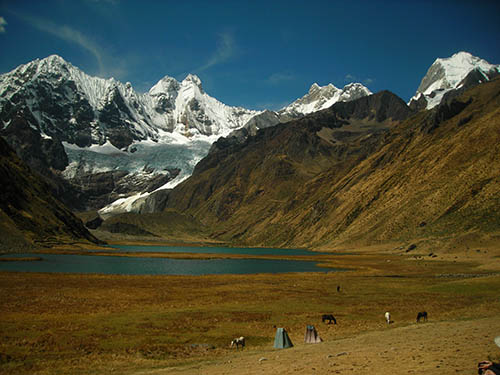 Queropalca - Llamac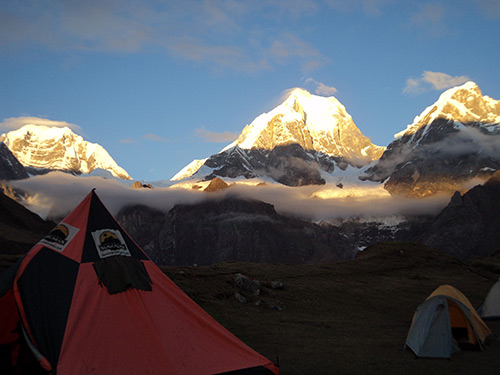 Llamac - Rondoy - Jahuacocha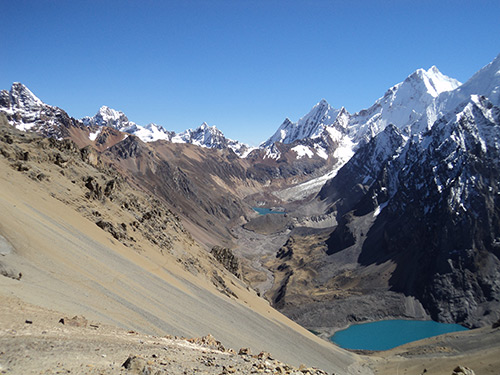 Pocpa - Huayhuash - Cajatambo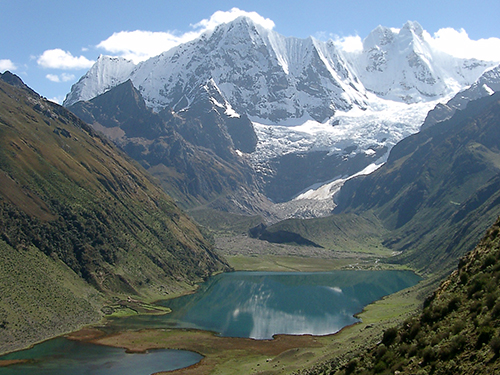 Pacllon - Jahuacocha - Llamac